Bootstrap
Bootstrap Snippets
Top 5 Bootstrap comment snippets | Best bootstrap4 comment snippets
Top 5 Bootstrap comment snippets : Bootstrap is a CSS framework, which helps in making website layout more attractive and beautiful. Comments are best ways to interact with customers. If you don't have comments on your post, you will find difficult to engage with customers.
Comments also helps to get data from customer. Like Email, phone number, these are highly beneficial for any business.
Top 5 Bootstrap comment snippets
In this article, i have made some beautiful comments, so that you won't have to work extra hard.
These are one of the best bootstrap comment snippets you will ever see. These comments snippets are completely free.
Lets find Out :
1.) Bootstrap 5 user comment section template snippet
This is one the best Bootstrap comment snippets. Beautifully designed comment snippet has like function and reply feature.
UI is awesome. You can add this bootstrap comment snippet in your website for completely free.
Demo / Download
2. )Bootstrap 4 comment section with navbar snippet
If you love dark background it has dark background. This is one of the coolest bootstrap comment snippets.
You will have to enter name, message, email in your comment.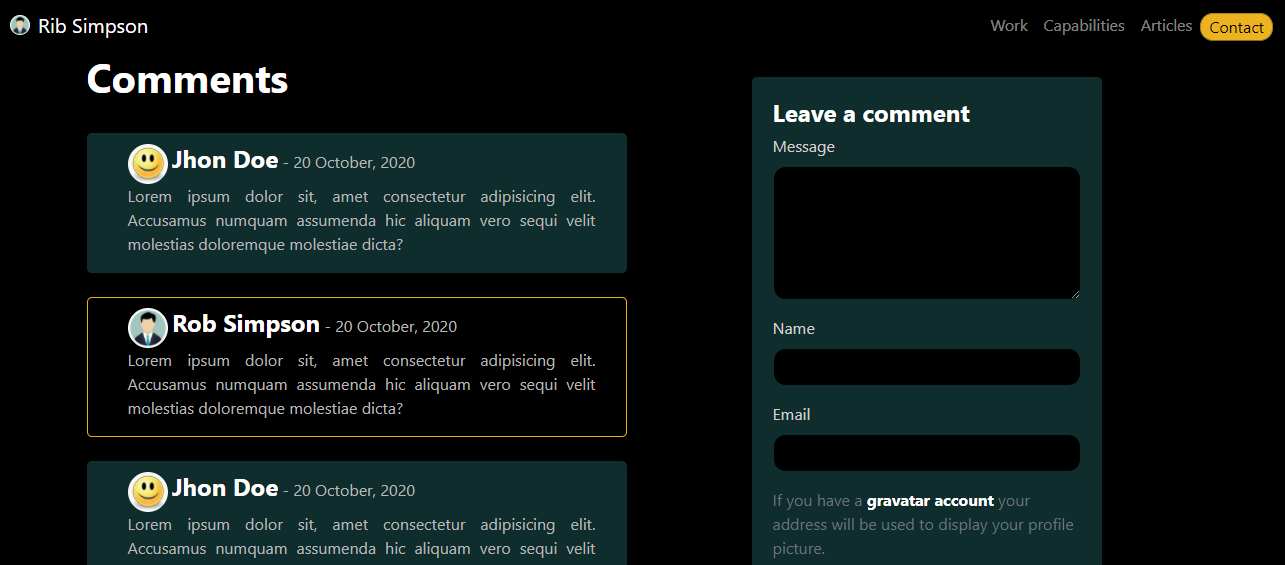 Demo / Download
3.) Bootstrap 5 comment section with emojis icons snippets
You know facebook comment right ? Well, it has also same thing. You will find like, love, angry emoji in your comment section.
This is amazing bootstrap 5 comment snippet. Apply in your website for free.
Demo / Download
4.) Bootstrap 4 rating and review with user comment snippet
It has gradient background. Ratings are given as well as user reviews are given. Made in bootstrap 4. This bootstrap 4 comment snippet is completely free.
Add this to your website.
Demo / Download
5.) Beautiful CSS comment snippet with reply
This beautiful css comment looks more awesome. This comment snippet has like button and reply button, with line tracing the comment.
It has nice background, you can easily add background according to your choice. You can add different colors to buttons and text.
Add this free css code snippet to your website, it will look awesome. This is completely free.
Demo / Download
Also View : Top 5 Web Development Websites | Killer websites For Web Developer
Also View : Top 10 Bootstrap Login Snippets | Best bootstrap login snippets
---
Best website for web developers : w3schools.com