Bootstrap
Bootstrap Snippets
Best Bootstrap 5 Product Details Snippet | Bootstrap 5 Product Details Page Snippets
Best Bootstrap 5 Product Details Snippet : Whenever you are making a project in web development, most important project is E-commerce project, because e-commerce project has everything you need to build your skills.
If you are making e-commerce website. Most important thing to make is product catalog. After making product catalog you must make product detail page.  In this article, i have Best Bootstrap 5 product detail snippet you can try.
If you are backend developer, you will not waste your time on front end development. If you want to become Frontend developer , You can check this article on how to become frontend developer.
Lets check out best bootstrap 5 product snippets.
---
Ecommerce product card with animation effect | Bootstrap 5
This bootstrap 5 code snippet is best for electronic items. As you can see on the thumbnail. It has awesome animation and when you hover on it, you will see buy now option.
When you hover in and hover out, you will feel the animation used in this bootstrap 5 product snippet. Use this free code snippet in your website for free.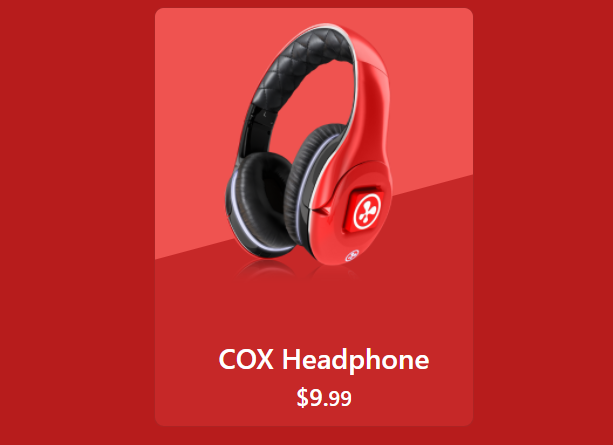 Demo / Download
---
Bootstrap 5 E-commerce product card checkout
This is awesome bootstrap 5 e-commerce product page. Credit card or debit card information is saved. You can also view the rating of the product in this page.
Use this free bootstrap 5 e-commerce snippet in your website.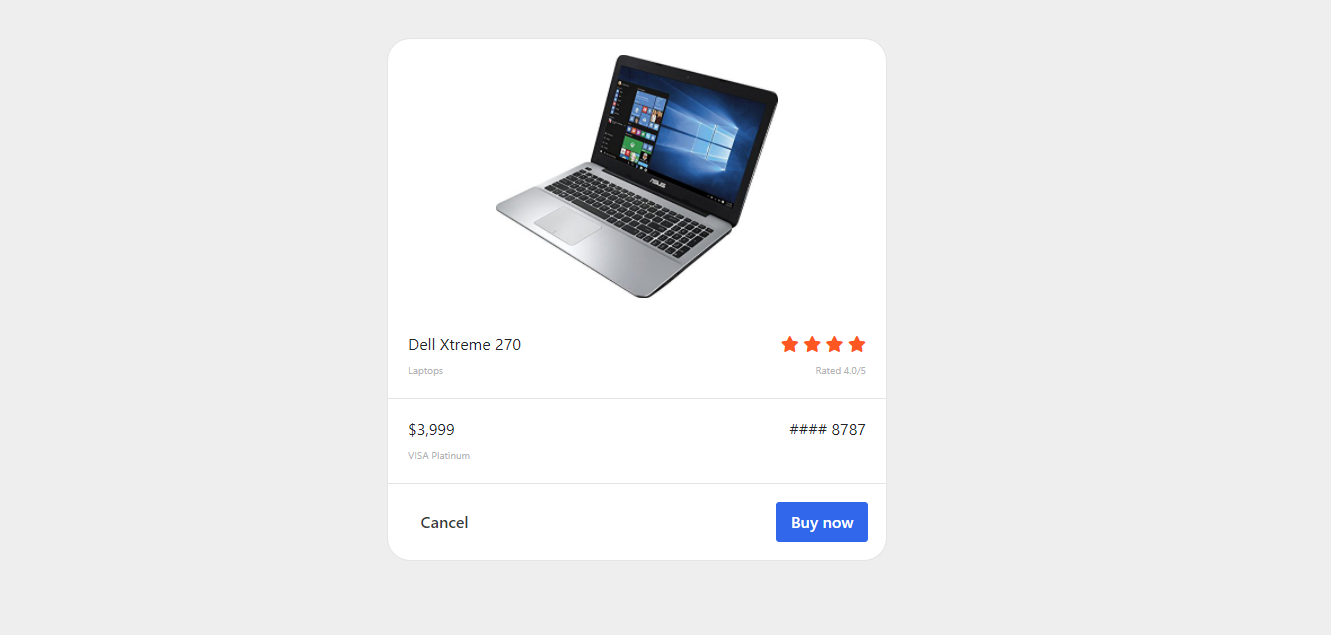 Demo / Download
Bootstrap 4 Ecommerce Product Detail Page Design Snippet
This e-commerce product detail page snippet is one of the best bootstrap snippets, you will see. Main focused image is shown and other images are shown below .
It's code is available for free.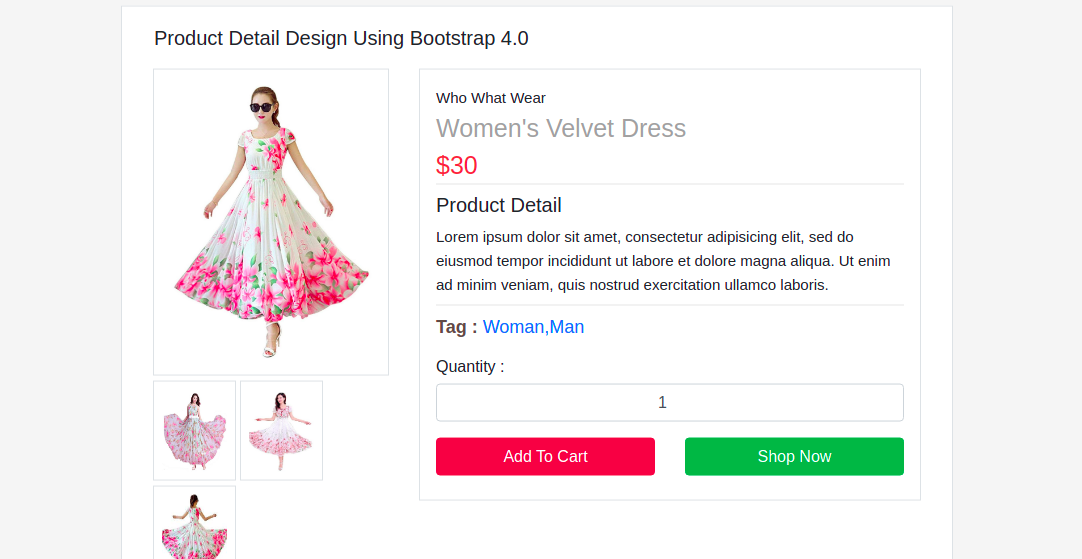 Demo / Download
Sneaker Product Cards example with pure CSS
It is product category page. This product category looks cool. With card like effect, people will find interesting when you show your product in this style.
Demo / Download
Bootstrap 5 e-commerce navigation with product snippet
This snippet will be useful in making home page of e-commerce website. It has all the category, best for home page designs. You may have seen this type of product category in popular website like Amazon or Flipkart.
Use this awesome product category page snippet in your project.  This is completely free Bootstrap 5 Product category Snippet .
Demo / Download
---
Also Read : How to become frontend developer. 
Also View : Top 10 pure CSS download button examples
---
Bootstrap 5 Ecommerce single product page design template
One of the best Bootstrap 5 Product Details Snippet. IT has extra feature like combo offer, comparison with other phones or laptops.
It looks like top website product detail page snippet.
Demo / Download
Bootstrap 5 ecommerce category product list with hover effect snippets
It has cool hover effect. When you hover on this product category, you will see "add to cart" option. You can add extra feature to this product category snippet, like giving sliding option.
It will look even cooler.
Demo / Download
Conclusion :
These are one of the best Bootstrap 5 Product Details Snippet and Bootstrap 5 Product Details Page Snippets. You can apply these cool snippets on your website. These are free bootstrap snippets. Don't ever pay to make your website awesome.
If you want to learn more about Web Development, you can visit w3schools website.